Energy Foam of North Florida LLC helps numerous customers leverage the many benefits of spray insulation in St. Augustine, FL each year. As local experts, we're able to fully illustrate the value of having spray foam in your home or business.
We use only SucraSeal® foam, supplied exclusively by SES Systems, because of its superior composition. It's designed with the highest bio-based content (17-25%) of any product in the market, with built-in fire retardant properties.
Why Choose Foam Insulation?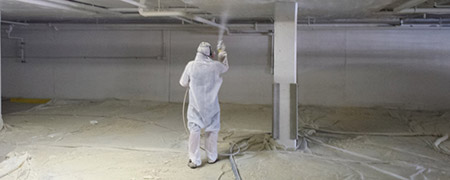 There are a wide variety of reasons to explore advanced foam insulation in St. Augustine, FL if you're seeking energy efficiency. It's the ideal choice when considering options for residential, commercial and even agricultural applications.
Energy Foam of North Florida offers both ½lb open-cell and 2lb closed-cell foam for a variety of application needs. Both come with an exceptional number of benefits that include:
Energy savings: Building owners save between 40-50% on energy costs annually with the application of spray foam insulation. Spray foam insulation also extends the life of your heating and cooling systems by reducing the runtime and load on these systems.
Reduce mold and mildew: Spray foam is ideal for preventing the growth of mold and mildew. Air is exchanged between the living (conditioned) space and the attic, resulting in the attic space becoming a semi-conditioned space, thus dehumidifying the attic. This is especially important in humid climates in the Southeastern United States.
Improved air quality: Spray foam limits allergens—including, pollens, dust and pollutants—from infiltrating your home through the attic, silently protecting your family members and those who may suffer from allergies and respiratory conditions.
Noise reduction: Spray foam insulation provides superior sound-deadening quality by creating a dead air space within the foam, to dampen noise and reduce vibrations, resulting in a quieter environment at home or in the office.
Structural integrity: Spray foam insulation bonds roof structural components together, which can often result in lower insurance premiums. This is especially helpful in hurricane-prone areas such as North Florida.
Pest control: In choosing spray foam, homeowners create a closed attic system that's uninviting to pests, including rodents and bugs. Foam is prohibitive to nesting, unlike traditional fiberglass batting or blown-in insulation.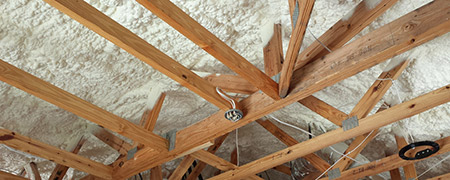 With all these great benefits, it's also easy to see how spray foam insulation helps homeowners achieve higher resale value for their homes vs. conventional insulation. This technology is rapidly becoming the new gold standard in construction and is the builder's choice for premier homes.
Energy Foam of North Florida LLC strives to provide you with the highest quality materials and the very best customer service in the industry. Please give us a call today for your free estimate on spray foam insulation.